Welcome to :

A visit to Dickens is an experience - we are the original British grocery store in the
Chilliwack area, we are also in the top ten of Trip Advisor's places to go in Chilliwack.
Our shop and museum are named after one of England's most prolific writers, Charles Dickens.
It is a trip down memory lane depicting the golden years of the British way of life as it used to be.







DICKENS NOTICE BOARD & COMING EVENTS





Visit our DR. WHO page


Click here



NEW "NO-SUGAR ADDED" SWEETS AND SPREADS INCLUDING KINGSWAY CHOCOLATE ECLAIRS


See them here



NEW CAKE DECORATING & CHOCOLATE SUPPLIES


Click here to see more



OLIVER'S TEAROOM

Our Tearoom seats 60, child and wheelchair friendly. High tea served all day with Mr. Pickwick's fancy scones and real Devon clotted cream.
Catering available, your place or ours.
Please make your Tearooms reservation soon,
as space is limited! Call: 604-703-1981


Click here

for Oliver's tearoom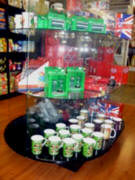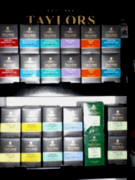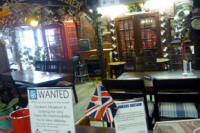 Dickens Sweets & Museum is located at

45945 Alexander Avenue, Chilliwack, B.C.
Our store hours are 9.00 am - 5.00 pm Monday to Saturday closed Sunday and statutory holidays. Oliver's Tearoom is open 9.30 am - 4.30 pm. For more information on the sweetshop please call: 604.793.1981. To order from the bakery or make reservations for Oliver's tearoom please
call: 604. 703.1981.
LOTS OF FREE PARKING !
(c) Dickens Sweets 2017 - Website by Corium-arts
This webpage is protected by copyright. No reproduction is permitted
without the written consent of Corium-arts and Dickens Sweets.